Wedding Accommodations
Please see Accommodations under the "Wedding Details" Tab, or click the link below:
The Loire Valley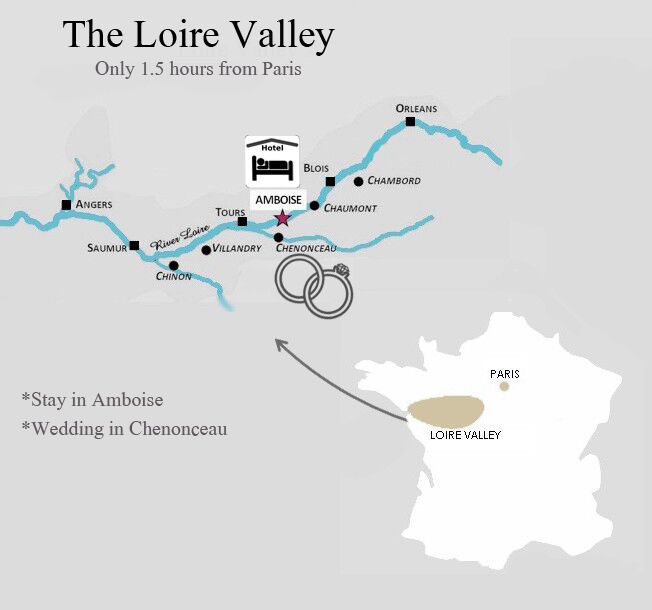 "If it's French splendour, style and gastronomy you seek, the Loire Valley will exceed your expectations, no matter how great. Poised on the crucial frontier between northern and southern France, and just a short ride from Paris, the region was once of immense strategic importance. Kings, queens, dukes and nobles came here to establish feudal castles and, later on, sumptuous pleasure palaces – that's why this fertile river valley is sprinkled with hundreds of France's most extravagant fortresses. With crenellated towers, soaring cupolas and glittering banquet halls, the châteaux, and the villages and vineyards that surround them, attest to a thousand years of rich architectural, artistic and agrarian creativity. The Loire Valley – an enormous Unesco World Heritage Site – is also known for its outstanding wines and lively, sophisticated cities, including Orléans, Tours, Saumur and Angers."

The Loire Valley is 1-1.5 hours Southwest of Paris by Train. We'll be staying in Amboise and the wedding will be held at the Château de Chenonceau

What to do in Amboise
We have chosen Amboise as our home base for our wedding so that our guests would have the opportunity to explore the town, and the notable sites below, which are within walking distance from the hotels we have recommended.
Château d'Amboise
The royal Château at Amboise is a château located in Amboise, in the Indre-et-Loire département of the Loire Valley in France. Confiscated by the monarchy in the 15th century, it became a favoured royal residence and was extensively rebuilt. King Charles VIII died at the château in 1498 after hitting his head on a door lintel. The château fell into decline from the second half of the 16th century and the majority of the interior buildings were later demolished, but some survived and have been restored, along with the outer defensive circuit of towers and walls.
Château du Clos Lucé - Leonardo da Vinci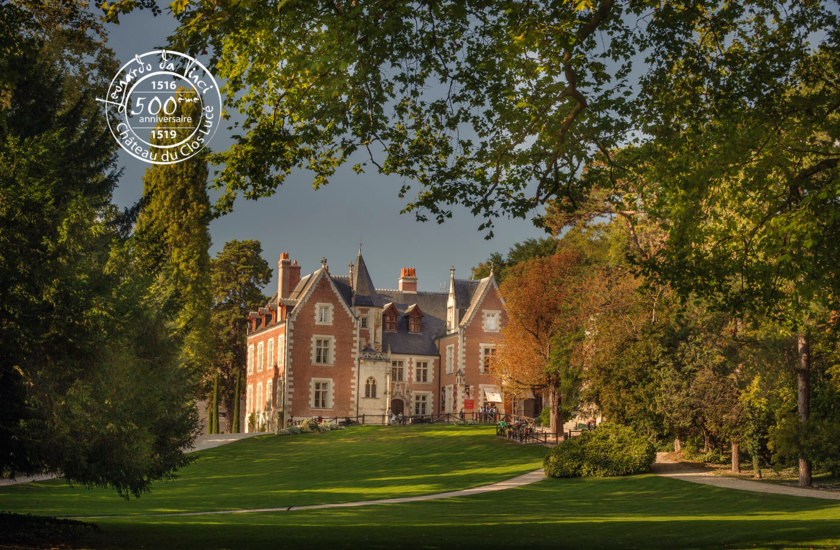 The Château du Clos Lucé is a small château, famous for being the final residence of Leonardo da Vinci between 1516 and 1519. The estate includes a permanent exhibition hall that presents 40 of Leonardo's most famous inventions.
History
The Clos Lucé castle and its three hectare grounds were purchased by Louise de Savoie, King François I's mother, around the turn of the 16th century. But François didn't live there for very long and didn't really do anything notable himself while in residence. Instead, Clos Lucé is a must-see because of a well-known house guest he had.
When François went to Italy at the height of the Italian Renaissance, he met an aging artist and inventor by the name of Leonardo da Vinci, whom he brought back to live at Clos Lucé. Da Vinci was there for only three years before he died, but he developed many of his most visionary inventions at Clos Lucé.
Why it's a must-see
Clos Lucé houses a museum and park filled with prototypes of some of da Vinci's most imaginative creations, including the machine gun, helicopter and paddle boat. The museum's basement also features a display explaining on how tech giant IBM brought some of his inventions to life. Food for thought.
Château du Clos Lucé, 2 rue du Clos Lucé, 37400 Amboise. Tel: +33 (0) 2 4757 0073; www.vinci-closluce.com
Open 9 a.m.-6 p.m.
Admission: Adults $17.50 (€15.50), Children $12 (€11).
Castles of the Loire Valley
There are many Châteaux to explore within a short drive from Amboise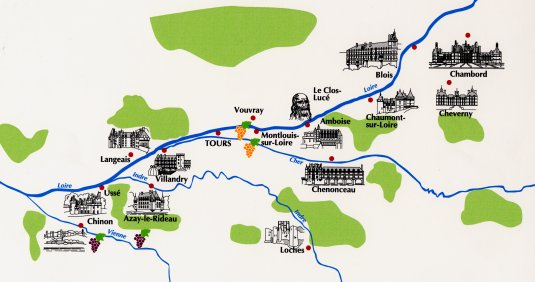 Vineyards of the Loire Valley
There's also plenty of Wine to be Enjoyed!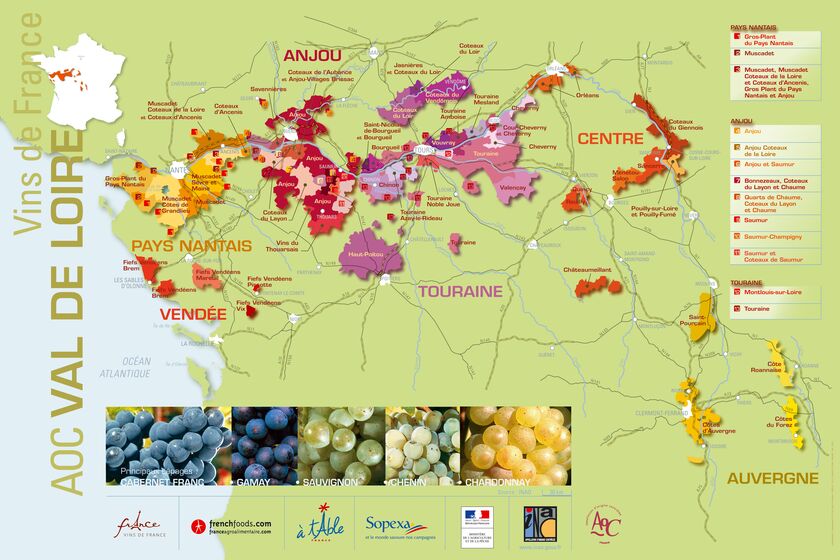 Vine-covered slopes surround the valley, and while it may not be as well known as those of Bordeaux or Burgundy, the Loire produces some very fine wines. There are countless opportunities for wine tasting at vineyards across the region.
http://www.experienceloire.com/loire-valley-wines.htm

https://www.winerist.com/blog/entry/best-wineries-...

It is important to note that French wines are denoted by the region in which the wine is produced (eg. Sincerre, or Bordeaux) as opposed to the grape varietal (eg. Chardonnay, or Pinot Noir). This is due to the strong notion of "terroir", which links the style of the wines to the specific locations where the grapes are grown and the wine is made.
Itinerary Suggestions
While we'd be flattered, we really don' t want anyone traveling all the way to France just to see us get married. We are hoping that our guests are excited to use this opportunity to plan a larger trip to France/Europe, with our wedding as the icing on the cake! That being said, here are some suggestions to help you plan your trip.
***If you are planning a 1-2 week trip, we recommend arriving in Europe at least a few days before the wedding so that you will not be jet lagged at our Reception!***
*As you can see there is a lot to do in the Loire Valley - We recommend at 3-4 nights in Amboise (Including the 2 night of our rehearsal dinner and wedding).

*Plan at least 3 days in Paris and make reservations to eat at Pierre Sang.
*If you would like to visit Normandy (2.5 hours from Paris), this can be done as a day trip from Paris by coach, or you can rent a car and spend 2-3 days there. You could spend a few days in Paris, rent a car and spend a few days in Normandy, and then drive south on the A28 to the Loire valley. If you have more time, I strongly recommend taking a detour to check out Le Mont St. Michel and even possibly St. Malo.
South of France
Ville Franche Sur Mer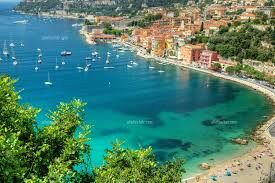 After the wedding, we invite our friends and family to join us in the South of France. We will be staying in a town called Villefranche Sur Mer, just 5 minutes from Nice. This quaint, seaside town is a great place from which to explore the many gems on the French Riviera.
I recommend booking accommodations on Airbnb. The only hotels available are exorbitantly expensive and are outside of the town center. Our stay falls on a holiday weekend and also overlaps with Forumla 1 Grand Prix in Monaco (25 minutes away) and so I urge you to book your accommodations early.
***Change of Plans ***
Night trains no longer run, so we have opted to take a cheap easyjet flight from Pairs Orly to Nice on Sunday May, 20th, the day after the wedding. We are booked on the 9:30pm (21:30) flight because we need a full day in Amboise for wedding wrap up, but they have earlier flights available that are cheaper (like 35 euros). https://www.easyjet.com/en/buy... They charge a service fee per transaction, so the more tickets you buy together, the cheaper it will be for all.
Some of the more well known places of interest include Nice, Monte Carlo, Monaco, St. Tropez, Cannes. Here are a few towns to explore you might not have heard about. These are all doable as day trips from Villefranche sur mer.